ABHI Joins Hands with Master Group to Provide AbhiSalary (Earned Wage Access) to their Employees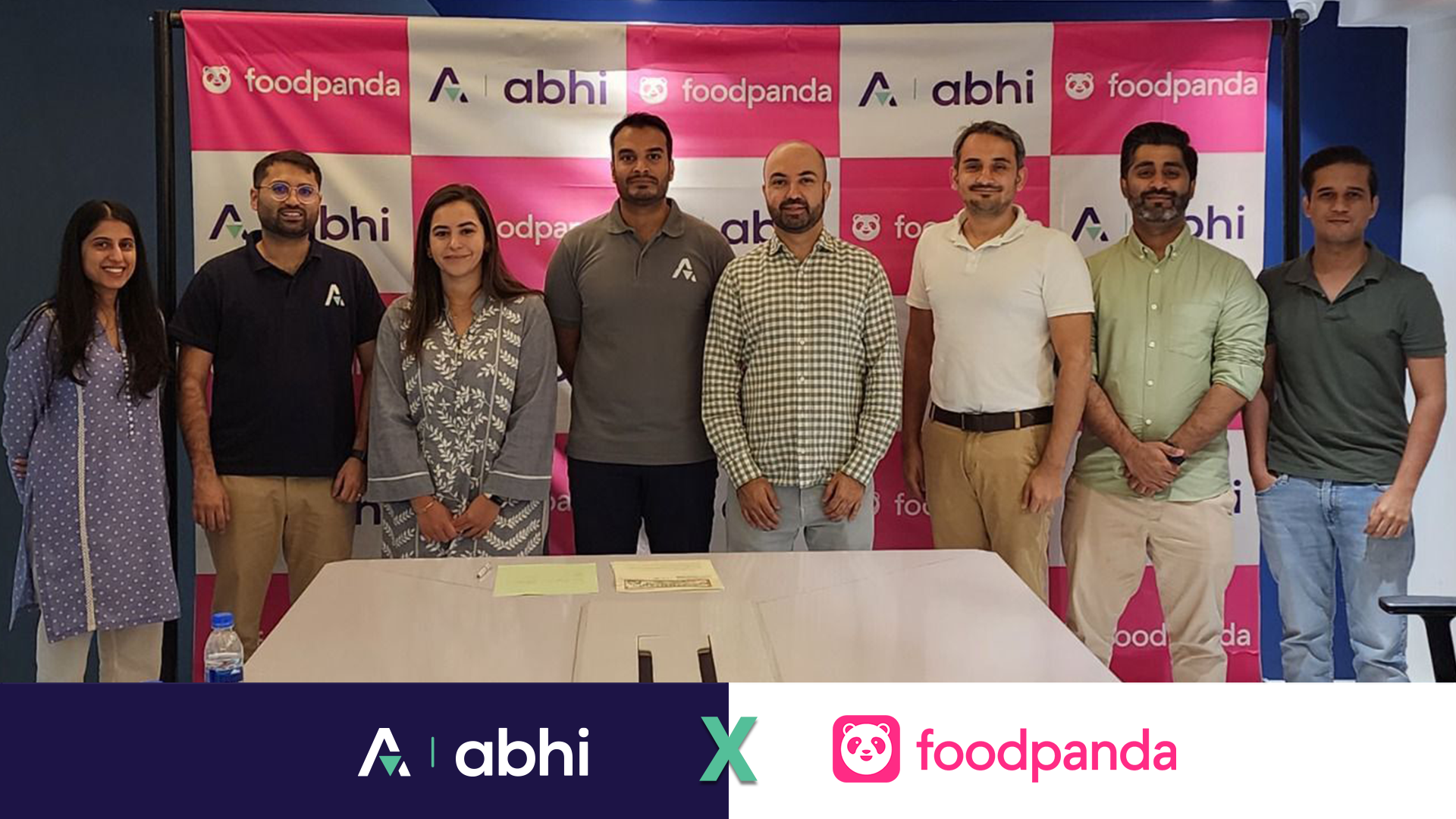 foodpanda, the leading food delivery platform in Pakistan, has partnered with ABHI, the leading embedded finance platform in the MENAP region, to provide working capital financing to its partners, which includes restaurants, HomeChefs, and riders. The partnership aims to improve foodpanda partners' access to formal credit.
The food industry in Pakistan is thriving, and foodpanda has played a major role in its growth, by providing on-demand delivery services. Supporting the growth of its partners, foodpanda's partnership with ABHI will offer working capital financing for merchants and personal financing for delivery riders across the country.
Muntaqa Peracha, CEO of foodpanda, shared his views at the signing ceremony and said, "We're committed to supporting our partners and helping them grow their businesses. Through our strategic partnership with ABHI, we'll offer our partners access to working capital for expansion and driving economic growth. We believe that by equipping our partners with the necessary financial resources, this collaboration will have a profound impact on the livelihoods of hardworking Pakistanis, leading to sustainable development and progress."
Omair Ansari, CEO and Co-founder of ABHI, commented on the partnership, "We're excited to be the first formal instant credit provider for thousands of foodpanda partners. This partnership will empower the food industry with seamless access to working capital, allowing them to expand their operations, create more job opportunities, and drive economic growth."
The foodpanda-ABHI partnership represents an important development for the food industry in Pakistan. Through this partnership, foodpanda's partners will have quick access to working capital, allowing them to purchase inventory, pay their vendors on time, run payroll, and scale their operations. The partnership underscores the potential of technology and innovation to transform traditional industries and support sustainable development and progress in emerging markets like Pakistan.