Earned Wage Access - A Stress Reliever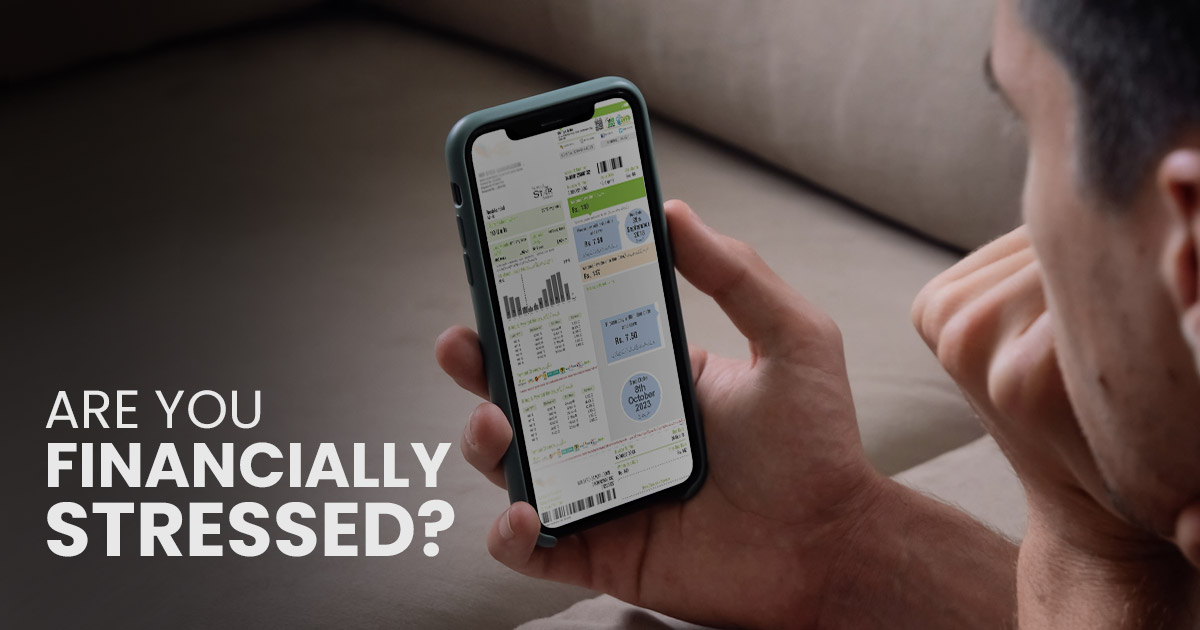 In a world where change is the only constant, and the future remains uncertain, there are certain truths that endure. One such truth is the undeniable impact of financial stress on the lives of individuals. It extends far beyond the boundaries of bank accounts, penetrating into various aspects of an individual's health and well-being. Surprisingly, just 55% of the workforce feels in control of their finances. 1 This stressor impacts a wide range of employee's life, including their mental health, self-esteem, and sleep quality. More than 50% of the employees report that financial concerns rank as the foremost source of stress in their lives. 2 This stress can also spill over into the workplace, as one in three full-time employees acknowledges that financial worries hinder their productivity. In fact, 56% of the employees distracted by financial stress spend over three hours per week preoccupied with their personal finances. 3
Financial wellness, akin to financial security, takes center stage as it plays a vital role in overall well-being. As financial pressure permeates an individual's life, affecting mental and physical health, the concept of financial wellness emerges as hope. When employees gain control over their finances, they experience reduced stress and improved health. This, in turn, translates to increased focus, productivity, and contentment, both personally and professionally. The connection between financial wellness and overall well-being emphasizes the significance of addressing financial strain for a healthier, more balanced life.
In the face of challenging economic times, employers are increasingly turning to Earned Wage Access (EWA) as an added benefit for their workforce. Earned Wage Access, a financial product offered through third-party providers, enables employees to access a portion of their earned salary anytime, before their payday. While EWA is a novel concept in Pakistan, where less than 2 million4 people have access to financial credit, it's creating awareness through fintech platforms like ABHI. With an average salary of 76,900 PKR per month for half of the employed population in Pakistan, EWA is promoting employee wellness.5
ABHI, Pakistan's pioneering embedded finance platform is benefiting 450+ companies and 250,000+ employees in Pakistan. It provides a range of financial services such as AbhiSalary, AbhiPayroll, AbhiKarobar, and AbhiPay to solve cash flow constraints. With AbhiSalary –Earned Wage Access employees get the flexibility to withdraw their hard-earned salary, making every day a payday.
AbhiSalary is not just a boon for employees, it is an advantage for employers too. Setting up EWA is free of cost for employers and increases employee retention rates. In a survey, 73% of the employees expressed their preference for an employer who prioritizes their financial well-being. 6 Additionally, it also adds to the employer branding, positioning the company as progressive and financially inclusive. A research conducted by EY reveals that 71% of the respondents view employers providing EWA as an added benefit in a positive light. 
In a world where financial stress affects individuals, AbhiSalary – Earned Wage Access emerges as an innovative solution. As financial wellness becomes integral to overall well-being, EWA stands as a beacon of hope, transforming lives and workplaces.
MetLife. (2023).The Advantages of Employee Care: Creating human-centric employee experiences and work environments. [online] Available at:
https://www.metlife.com/content/dam/metlifecom/us/noindex/pdf/ebts-2023/MetLife_EBTS_2023.pdf



PwC. (2023). PwC's 2023 Employee Financial Wellness Survey. [online] Available at:

https://www.pwc.com/us/en/services/consulting/business-transformation/library/employee-financial-wellness-survey.html




 

PwC. (2023). PwC's 2023 Employee Financial Wellness Survey. [online] Available at: https://www.pwc.com/us/en/services/consulting/business-transformation/library/employee-financial-wellness-survey.html


EY. (2022). Earned Wage Access Market in Pakistan 2022.


EY. (2022). Earned Wage Access Market in Pakistan 2022.


PwC. (2023). PwC's 2023 Employee Financial Wellness Survey. [online] Available at: https://www.pwc.com/us/en/services/consulting/business-transformation/library/employee-financial-wellness-survey.html