ABHI Partners with 1LINK to Launch AbhiPayroll, a Self-Service Payroll Processing System for Employers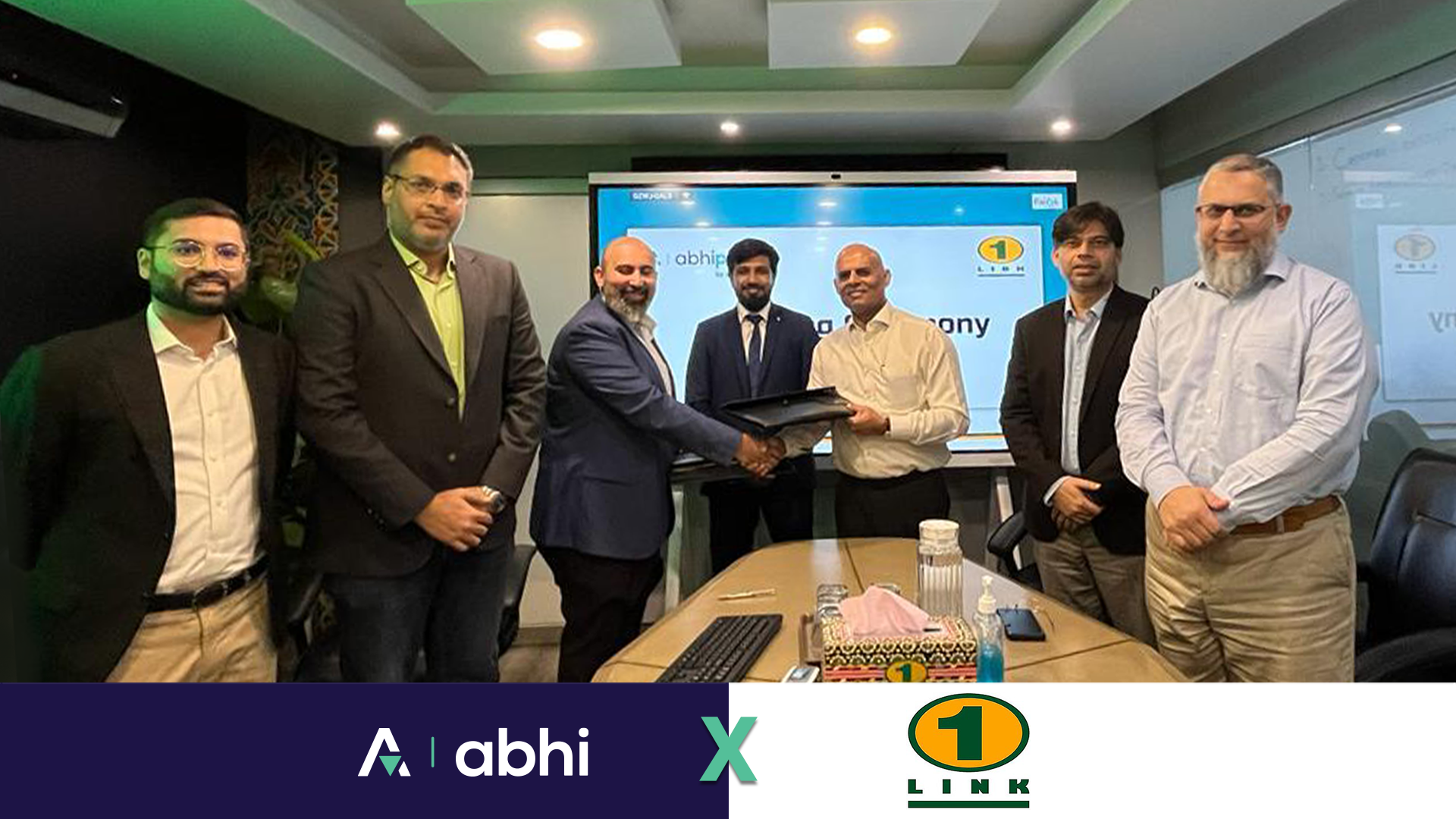 ABHI launches AbhiPayroll, a self-service payroll processing system powered by 1LINK, to simplify payroll processing for employers in Pakistan.
Businesses in Pakistan are dependent on payment portals to run their payroll, and employees are required to create new bank accounts in the banks specified by their employers. As a result, employees switching to new companies or new jobs, go through the hassle of creating new bank accounts despite having several bank accounts through previous employers in a different bank.
ABHI and 1LINK are transforming payroll processing by providing employers with a seamless payroll solution, through which they can disburse their staff's salaries to any existing bank account or wallet in the country. Also, using the same portal, employers can apply for Payroll Financing from ABHI as well.
This first-of-its-kind partnership will encourage employers to accept any bank account their employees have, and also transition from cash disbursements and facilitate the creation of bank accounts or mobile wallets for millions of blue-collar workers, further enabling financial inclusion in the country.
"We take pride in partnering with 1LINK to launch AbhiPayroll and streamline payroll processing for employers in Pakistan." said Omair Ansari, co-founder, and CEO of ABHI, on the day of the signing, "With AbhiPayroll, we hope employers around the country spend less time on payroll processing and spend more time on what they do best."
Najeeb Agarwalla, CEO of 1LINK, added, "1LINK takes great delight in facilitating Abhi Pvt Ltd. for yet another collaboration by providing ABHI a seamless payroll solution through 1LINK rails across Pakistan. 1LINK aims to support new business ideas by encouraging various forms of digital payments."