ABHI Joins Hands with Amadeus to Simplify Cash Flows and Payments for Travel Agents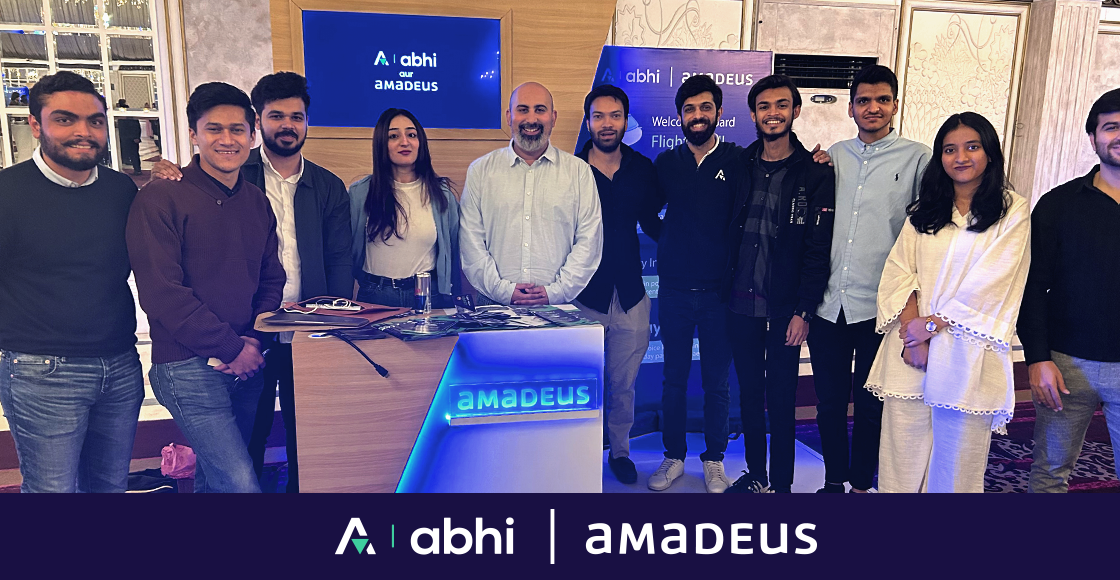 ABHI joins hands with Amadeus, a leading travel technology company that provides a robust online booking and fulfillment platform for travel agents.
Pakistan's travel & tourism industry is expected to generate revenue of $3 billion in 2023, which is expected to grow at an annual rate of 6.14% and reach US$3.8 billion by 2027. This creates a huge opportunity for travel agents to maximize the volume of domestic and international air travel and ABHI is supporting the industry with its embedded finance solutions.
In order to reignite the travel industry in the country and boost the economy, ABHI is providing three financial services through Amadeus to their travel agents, empowering them to increase their bottom line.
ABHI Extended Credit
IATA provides a credit limit to travel agents on a fortnightly basis to book their customers' flights. However, when demand is high and travel agents have exhausted their credit limit, they usually borrow money or split profits with another travel agent. With ABHI integrated into the Amadeus portal, travel agents can receive an extended credit line directly from the portal and meet high demands. This leads to fewer financing hassles and more revenue for travel agents.
ABHI Daily Incentives
Amadeus rewards their travel agents with incentives on their ticket sales, which can only be redeemed at the end of the year. ABHI believes that if travel agents earn incentives daily, they should be able to redeem daily as well. On the ABHI app, travel agents can check their incentives and redeem them monthly, weekly and even daily. Now travel agents don't need to wait till the end of the year to receive their incentives.
AbhiPay
Travel agents may experience cash flow crunches when customers pay via cheque which takes 3-5 days to clear or physically come to the office days later to pay in cash. AbhiPay is an instant payment gateway that allows travel agents to generate an invoice link directly from the portal and send it to their customers. Customers enter their Mastercard or VISA card details from the comfort of their home or office, make the payment and the travel agent receives it within one minute.
The collaboration between ABHI and Amadeus is enabling travel agents to generate more revenue and boost Pakistan's travel & tourism industry.