ABHI and Service Industries Limited Unite to Empower Employees with AbhiSalary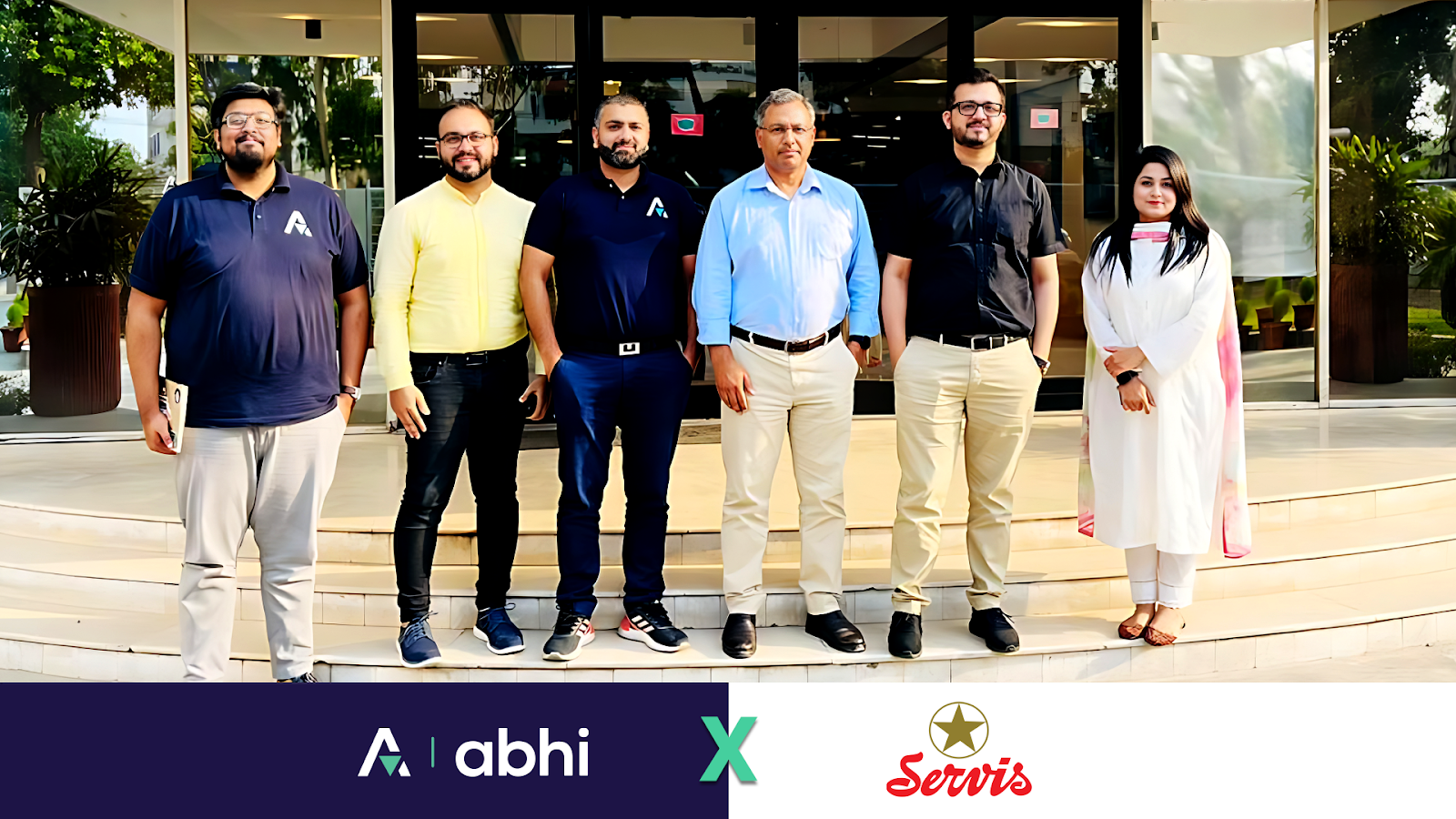 Karachi, 7th August 2023 – ABHI, a leading fintech company, and Service Industries Limited, a renowned footwear manufacturing and marketing company with over 50 years of experience, have formed a strategic partnership aimed at prioritizing the financial well-being of Service Industries' employees. Through this collaboration, ABHI will provide Service Industries Limited employees with AbhiSalary – Earned Wage Access, revolutionizing the way they access their earned but unpaid salary.
ABHI will enable Service Industries Limited employees to access a portion of their earned wages in real time, bridging the gap between paydays and offering greater financial control. This innovative solution empowers employees to meet their financial obligations promptly and enhances their overall financial well-being.
"We are excited to partner with Service Industries to empower their valued employees with AbhiSalary – Earned Wage Access," said Mr. Mohammed Zaidi, CCO of ABHI. "Financial stress can significantly impact an individual's happiness and productivity. Through our collaboration, we aim to alleviate this stress and provide employees with the tools they need to achieve financial stability. Earned wage access is a powerful benefit that will positively impact the lives of Service Industries' workforce."
Service Industries Limited takes pride in its commitment to employee welfare, and this partnership with ABHI reinforces that dedication. Mr. Khubaib Ahmed, Chief Human Resources Officer of Servis Industries Limited, expressed his enthusiasm for the collaboration, stating, "At Service Industries Limited, our employees are at the heart of our success. Their financial well-being is of utmost importance to us. By partnering with ABHI to provide earned wage access, we are taking a significant step towards enhancing the lives of our employees and promoting a financially secure future for them."
This partnership between ABHI and Service Industries Limited is a testament to the shared commitment toward employee welfare and financial empowerment. By integrating earned wage access into Service Industries' employee benefits program, the collaboration aims to make a positive impact on the financial lives of its valued workforce.
About ABHI (Pvt) Ltd:
ABHI is a leading fintech company specializing in providing innovative financial solutions, including earned wage access, payroll processing, payroll financing, and invoice factoring. With a mission to empower individuals and businesses, ABHI is dedicated to fostering financial stability and growth.
About Service Industries Limited:
Service Industries Limited is a prominent and leading manufacturer of footwear, tyres, and tubes in Pakistan since 1941. With an annual sales revenue of over PKR 40 billion, it is a major player in the motorcycle and three-wheeler tyre and tube markets, supplying to well-known brands like HONDA and YAMAHA. Additionally, it has expanded internationally and is the largest exporter of its products, including setting up a joint venture with China's Chaoyang Long March Tyre Co. Ltd. for a radial truck/bus tyre plant.