ABHI and Bykea Join Hands to Provide AbhiSalary (Earned Wage Access) to their Employees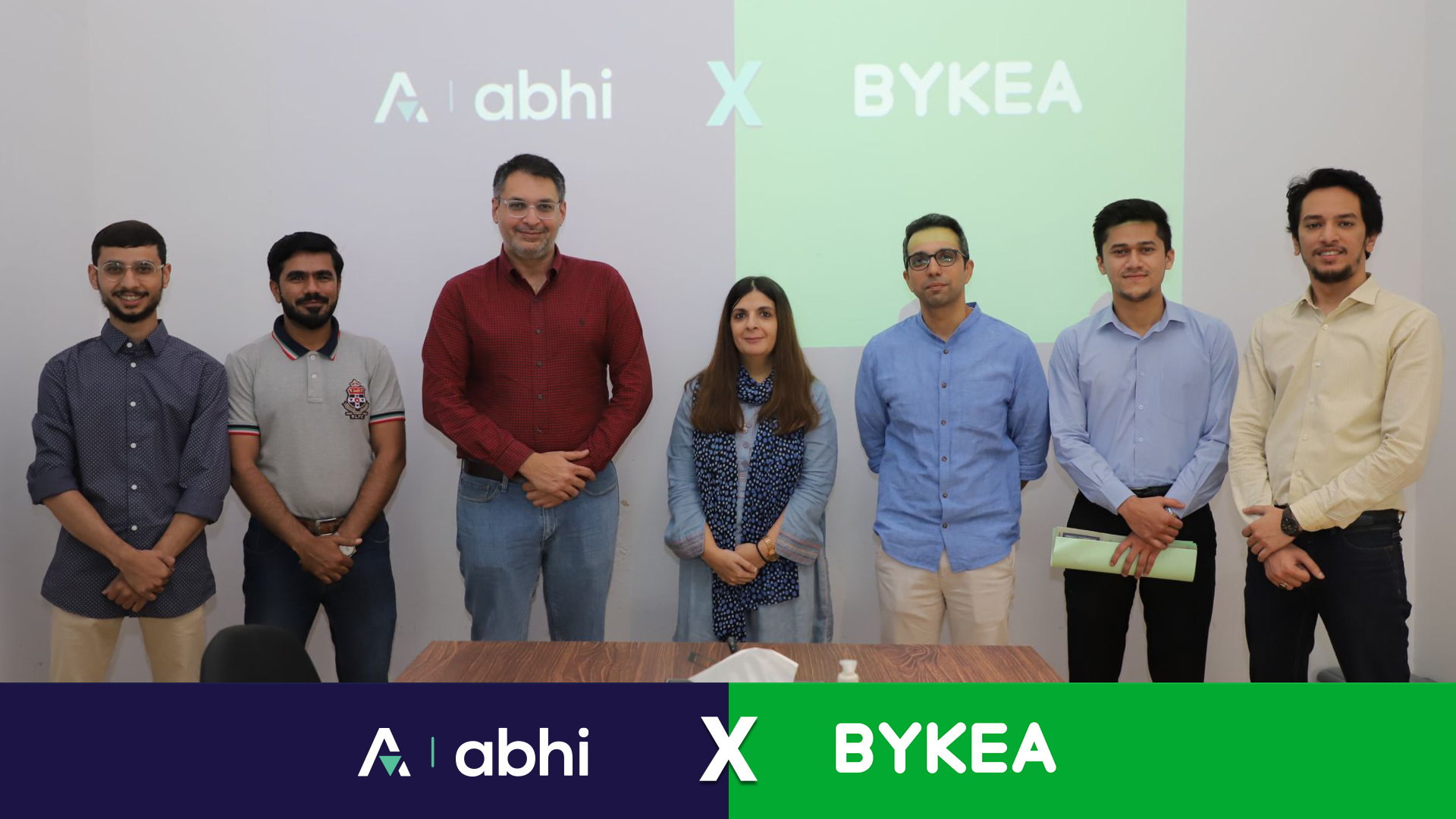 ABHI, a leading provider of earned wage access in Pakistan, is proud to announce that it has partnered with Bykea, a growing ride-hailing company in the country, to provide AbhiSalary (earned wage access) to its employees.
Abhi Salary is a financial wellness benefit that allows employees to access a portion of their earned wages before their next payday. This benefit helps employees to avoid costly credit card fees, late payment charges, payday loans and other debt traps.
Bykea has partnered with ABHI to offer its employees the financial wellness benefit. This will allow Bykea employees to access their earned wages on demand, helping them to manage their financial needs in a more efficient manner. By providing this financial wellness benefit, Bykea aims to attract and retain top talent, while also improving employee satisfaction and productivity.
"We are excited to partner with ABHI to offer AbhiSalary to our employees," said Mr Rafiq Malik, Chief Operating Officer at Bykea, on the day of signing. "As a company, we are committed to providing our employees with the best possible benefits, and Earned Wage Access is an essential component of our overall benefits package. By partnering with ABHI, we can ensure that our employees have access to their earned wages when they need them most, helping them with financial stability, reducing employee stress and turnover, and improving employee productivity."
"We are thrilled to partner with Bykea to provide AbhiSalary to their employees," said Mohammad Zaidi, Chief Commercial officer at ABHI. "AbhiSalary is a financial wellness benefit that helps employees to manage their finances more effectively. By offering this benefit, Bykea is demonstrating its commitment to its employees' financial well-being, and we are proud to support them in this endeavor."